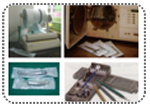 Effecting very strict hygiene policies, an infection control system is placed to ensure stringent health and safety requirements. All of our Phuket smile dental clinic instrument are sterilized by autoclave with a high temperature up to 135 degree celcius using a vaporizing effect created from high pressure pushing heat thoroughly all over and through every part of the instrument, even a very tiny space. These high standards have help attract many companies, schools, airlines and embassies to sign corporate contracts with us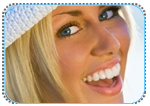 "Great Smiles Start Here!" It is our goal to create ideal smiles during your visit to Phuket, Thailand. As Thailand is know as the " Land of Smiles " during your visit with us, we will give you plenty of reasons to smile more and help ensure your time spent in the paradise is as enjoyable as possible. We have negotiated exclusive rates and discounts for you at our partnered hotels, tours, transportation, and much more. You will have very nice vacations while having your dental treatments done.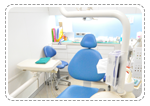 Welcome to the Sea Smile International Dental Clinic. We have a dedicated team of experienced and highly qualified dentists and dental specialists covering cosmetic dentistry, dental implant, dental bridge, dental crown, dental veneer, dental surgery, root canal treatment, gum treatment, restorative dentistry, tooth color filling and more specific treatments.