ABOUT PHUKET
Kingdom of Thailand, one of the top Dental Holiday Destinations in South East Asia and all over the world with its accessibility to the needs and wants of every dental tourists, from the warm hospitality of the locals to its beautiful and breath-taking scenic spots, it truly deserves to be described as Amazing Thailand. One of its admired and most visited places is nestled 862 km south of its capital city Bangkok, this paradise full of wonders where history and adventures awaits its visitors. Dubbed as the "Pearl of the Andaman," Phuket Island is the largest island of the country that lies in the west coast of Thailand in the Andaman Sea or Indian Ocean. Having 576 square kilometers of mountainous land area with approximately 600,000 in population as of 2013, it is the country's second-smallest province that is very rich in natural resources and is connected heading north to the Phang-Nga Province via the Sarasin Bridge. The province was one of the major trading routes during the 17th Century, welcoming Indians, Chinese, Dutch, English, and French, in exporting tin as their primary source of income hence the copious history of the province. Today, Phuket caters to every jet-setter, adventure seeker, and recreational buff from all walks of life an additional escapade to their journey.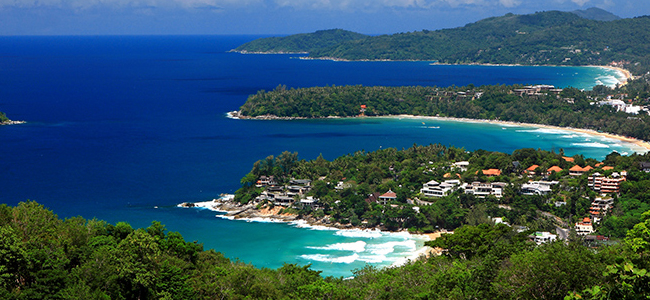 The paradise homes several World-Class Beaches that are famous for their effortless beauty and charm, providing a variety of styles that gives different experiences for every mood. Phuket is also known for its exotic and one of a kind Dining and Entertainment experience, from earliest breakfast to the latest night cap, you can never be out of options nor leave the island unsatisfied. It also bestows arrays of Attractions and Endless Activities like Water Sports, Shopping, and Adventurous Tours.
Phuket has a lot to offer, but everything would remain a secret that needs to be experience - may it be walking by the white and powdery beaches, admiring the beauty of its in-land tropical rainforests, getting lost with its history, watching the sun as it rises from the vast blue sea until it sets down along the natural limestone cliffs, to its pleasurable and vibrant night life; it is one of the "must-see" and "must-go-to" places to tick-off your bucket list.