FESTIVALS PHUKET
Phuket Island, the biggest in Thailand has long been thriving from Tourism, has its own International Airport carrying passengers from all over the world that are set to experience what the Island has to offer. Beaches, Cabarets, Bars and Nightclubs, and water sports are what have drawn foreigners to this place. It is only fitting that festivals and annual events are part of its attractions such as: Vegetarian Festival; Phuket King's Cup Regatta; Phuket Bike Week; Loy Kratong; Songkran; as well as different events scheduled on a yearly basis.
VEGETARIAN FESTIVAL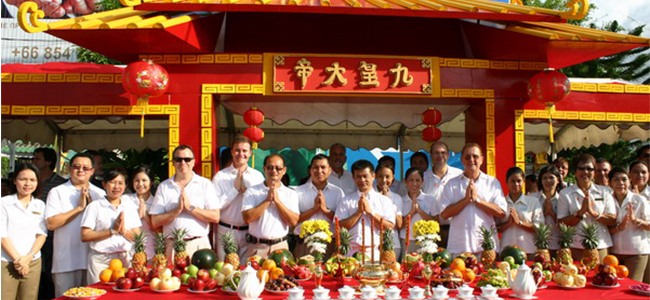 Of Chinese origin and celebrated in the month of October over a 9-day period where people abstain from eating meat with the belief that consuming vegetables will help them cleanse themselves of illness for a better health and peace of mind.
PHUKET KING'S CUP REGATTA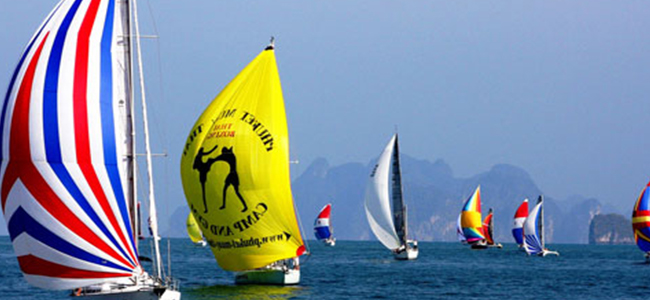 This festival is celebrated over a period of 1 week with sailing and parties. Originated in the year 1987 to celebrate the His Majesty King Bhumibol's birthday, this regatta, the biggest in Asia has attracted international participants. Expert yachtsmen and women join this prestigious event for the much coveted trophy. But this is not just for people who sail, more fun can be experienced even not on board these yachts, as parties are everywhere and go well into the night..
PHUKET BIKE WEEK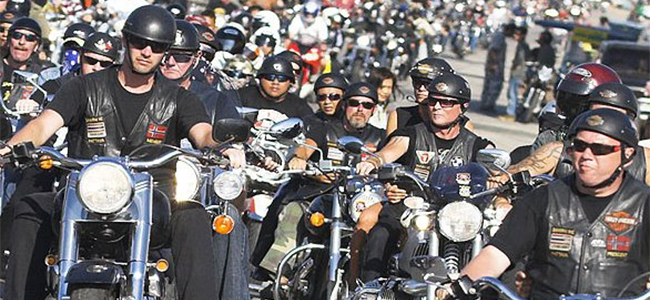 Although many Bike events are being scheduled over the year, Phuket Bike Week in April remains to be the most famous and most participated in. Now in its 21st year, this is one event that you shouldn't missed, what with motorbike exhibitions, beach parties, and good food to name a few. You may also want to check in motorbike gears such as helmets, shirts, hats and a wide range of souvenirs..
LOY KRATONG FESTIVAL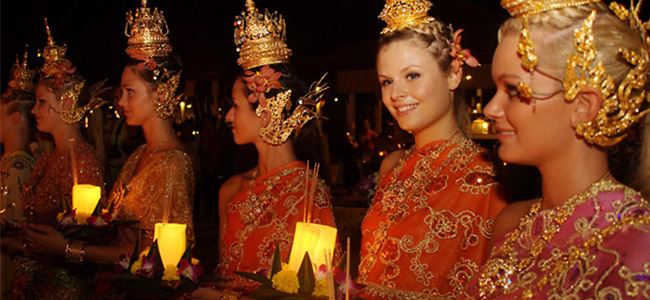 A festival that is celebrated in November making you experience a mystical and magical night you've never imagined before. Picture this: With buoyant baskets arranged with flowers and candles floating on the river with the full moon on its high splendor. This festival consists on launching decorated baskets of flowers and candles into the beach, river, canal, or any pond. Making a wish is part of the ritual too. For some, hair and nail clippings are placed into the basket before launching them. This ritual symbolizes emotional freedom and freeing oneself of negativity. Now, this is something you shouldn't miss..
SONGKRAN FESTIVAL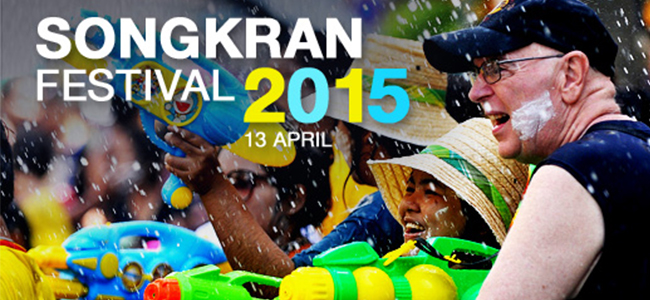 Songkran is the traditional Thai New Year celebrated in the month of April. The festival begins after the "bathing ceremony" of the Buddha images. Although the New Year is spent with many rituals for traditional Thais, visiting and paying respects to elders, going to temples, and tying of strings for good wishes, this holiday has become an enjoyable festivity for tourists.
- Throwing water to someone is not without meaning contrary to some beliefs. This signifies a well-meaning wish that the recipient of such water splash be cleanse of misfortune and hope for good tidings in the coming year.
- In Phuket, the water crazed starts in mid-morning well into the night. You may want to bring your own water gun for a fun filled soaking holiday.